Regular price
Sale price
$84.00 USD
Unit price
per
Sale
Sold out
Details
A full year coiled planner equipped with undated daily journaling pages
Prompted pages for days where you don't have much to write down
Daily

Each page allows for reflection upon what you're proud of, grateful for and working on
An open-ended graph column provides room for drawing or writing

Pairs well with our

 

Spoonie Series
A part of our

 

Bess Series
This journal provides you with 100 opportunities to check in with yourself. Each day you journal, you'll be prompted to write down something(s) that you are proud of, something(s) that you are grateful for, an area you want to work on and a letter directly to yourself. Focusing on these areas is going to help you shift out of auto-pilot mode and back into the drivers seat of your thoughts.
Proud of... Growing up we are constantly showered with words of praise and affirmation as we meet various milestones, learn new skills and go to school. But as you age into adulthood there are very few opportunities for someone to tell you they're proud of you.
Grateful for... Life is full of darkness, and sometimes it can feel like that's all that is there. Taking time to acknowledge some of the good things in life can shift your mindset, even if its just for a moment.
Dear Me... Try to imagine a good friend coming to you with all of the same problems that you have. What would you say to that friend to comfort them? Do you have any advice to share or is now a time to fully acknowledge their feelings? Write those things down for yourself.
Working on... Inevitably, after all the other prompts are filled in, there will be something that stands out as needing your focus and attention. Call this area out as something you'd like to work on and your brain will begin to find opportunities for you to practice. 
Watch the full video flip through to see how this planner is laid out and how each size compares!
Enhance your designer coil with the cover of your choice with our new cover customizer. Please note cover customizer tool will give you a computer generated sample of what your cover will look like. Your planner cover will be created with precision and care to make sure every letter is perfectly placed.
Page Breakdown
152 pages total including cover
100 days of planning across one page (100 pages)
Dot Grid (50 pages)
Every ten days are divided with a dot grid spread that is perfect for diving deeper into one of the themes you see coming up a lot in your journal. At the 50 and 100 day mark there are extra opportunities for you to reflect on what you've written.
Product Specs

Lights Planner Action laser prints all blackout designs using NEW excellent quality, 90 gsm (roughly 24lb) black paper. Our new blackout paper dries faster and features a nice, smooth surface with a slight drag as you run your pen across it. It makes for a wonderful feel when used with any white or light color inked pen.

Please Note:

This listing is for physical, printed coil bound planner. It is predesigned and not customizable. If you would like to create your own custom coil planner, check out my Custom Coil Upgrade page!

If you would like to purchase this planner unpunched or punched for rings, please leave a note at checkout.

Coils are constructed of nylon coated steel & aluminum, making them sturdier, stronger and heavier than plastic coils. Covers are protected with a crystal-clear photo quality 10mm laminate cover.

All planners are cut, punched and bound by hand with love. This means binding and holes may not align exactly from one page to the next. You will not notice such small variance once pages are placed on your coil.
Size Guide
Production & Shipping

Lights Planner Action makes 100% of our products to order, in house from the LPA headquarters in Worcester, MA. As a small business with just one part time employee, we work hard every day to ensure that you get exactly what you ordered, as quick as possible.

Because each planner is made by hand, orders typically ship after 10-20 business days. Once shipped, your products should arrive within 1 to 3 days if ordered in the U.S., depending on the speed of shipping you chose at checkout.

You will receive a shipping confirmation email after your order ships. These processing and shipping times are our best estimate of when your order will ship & can vary based on the season and demand. Our most accurate estimated production time is always listed at the top of our website.
View full details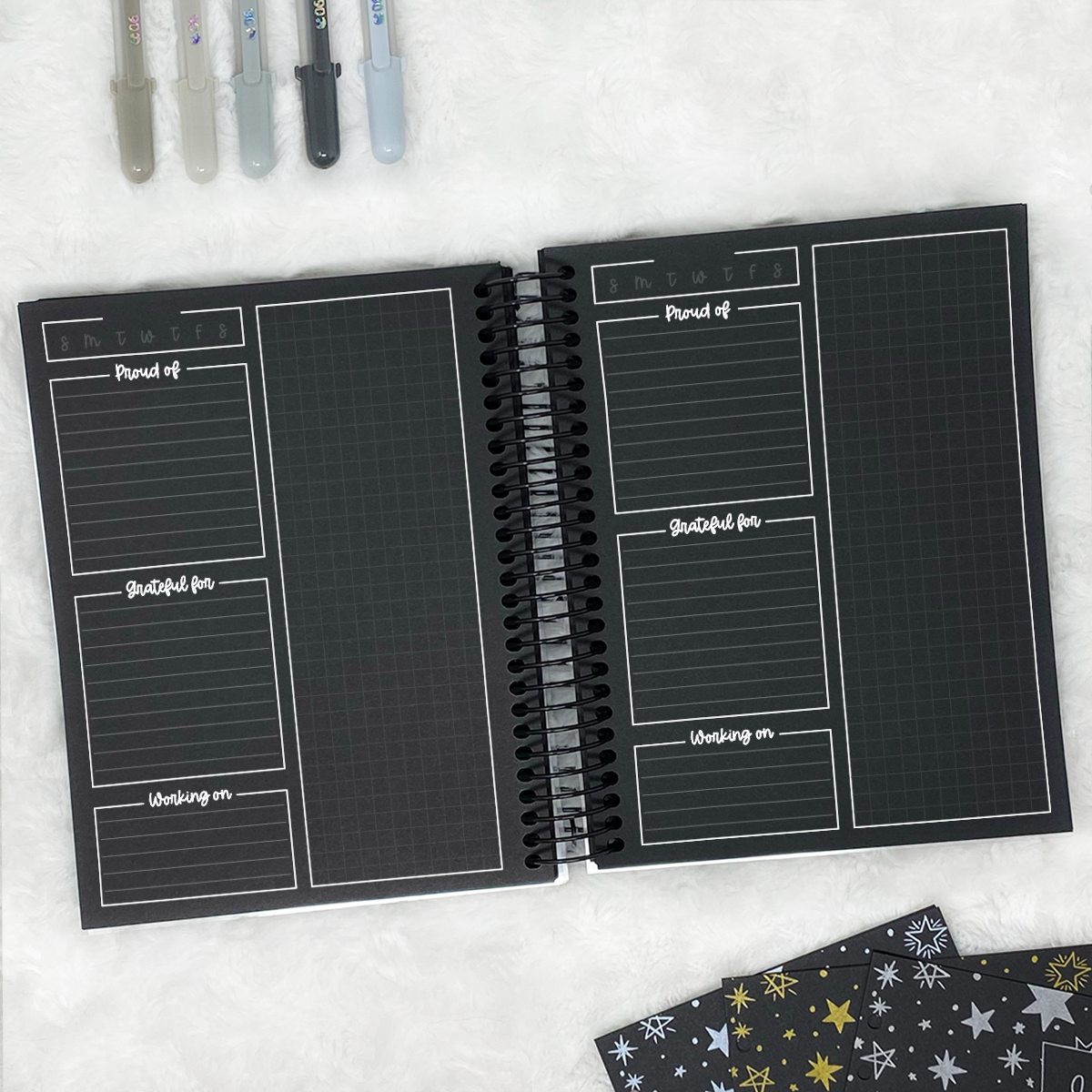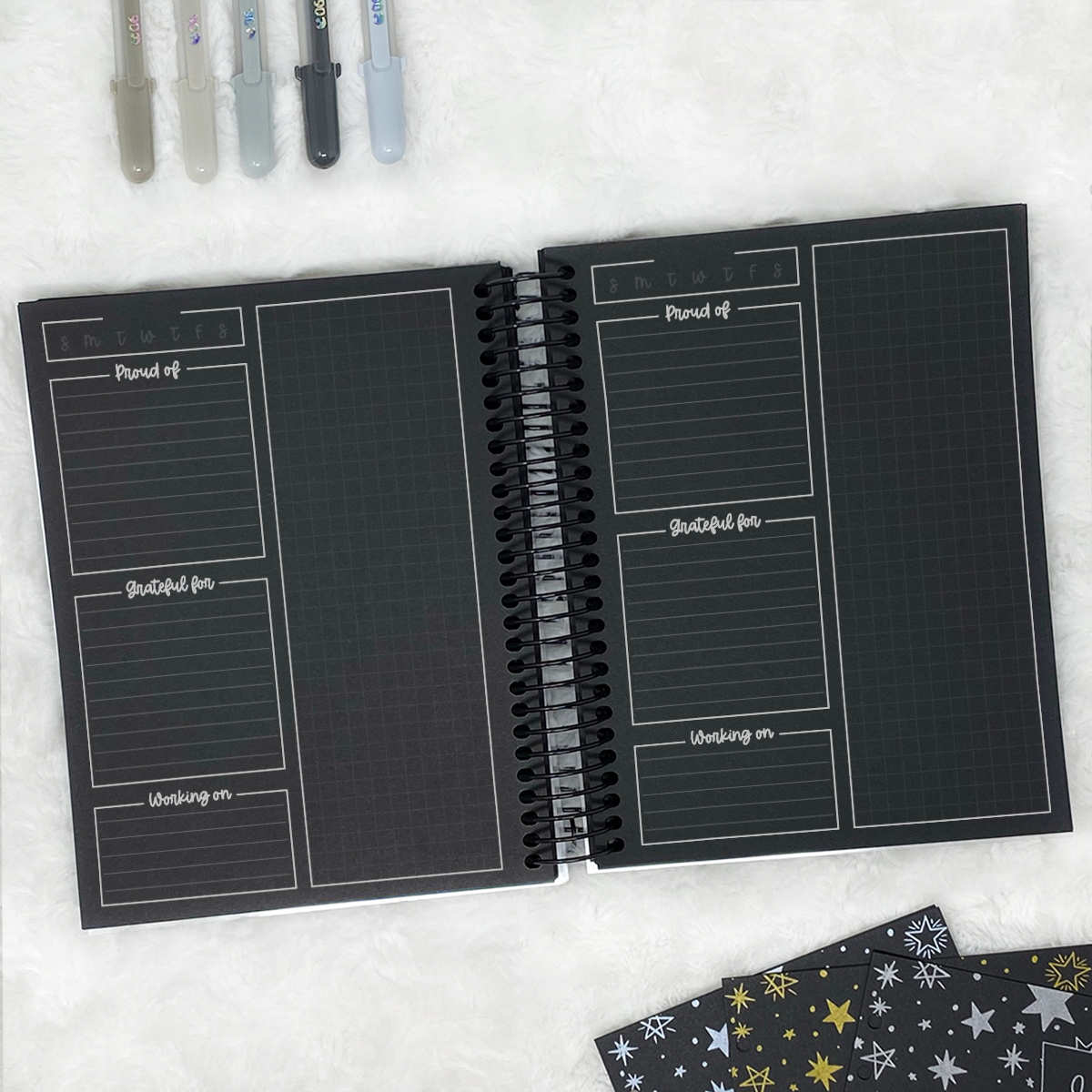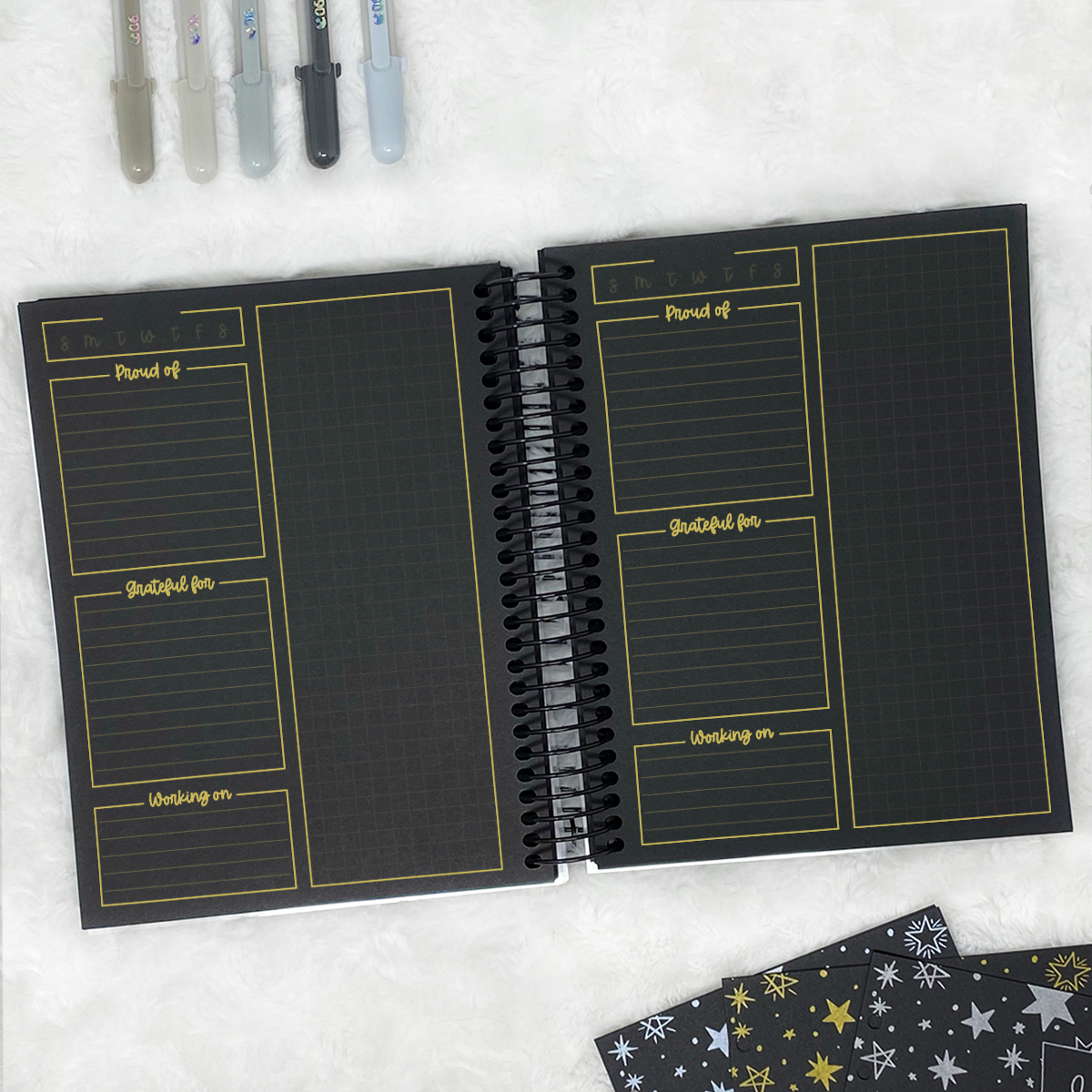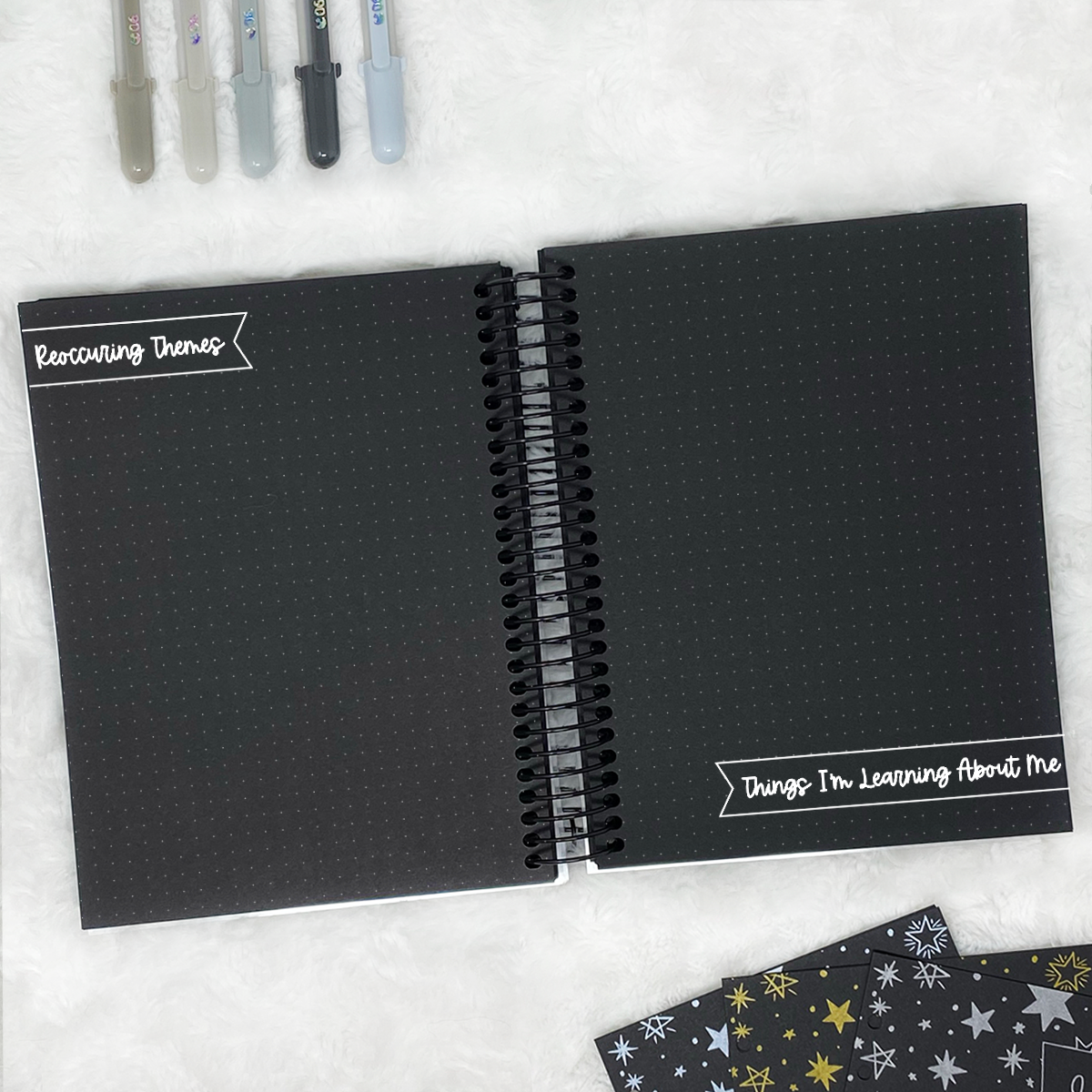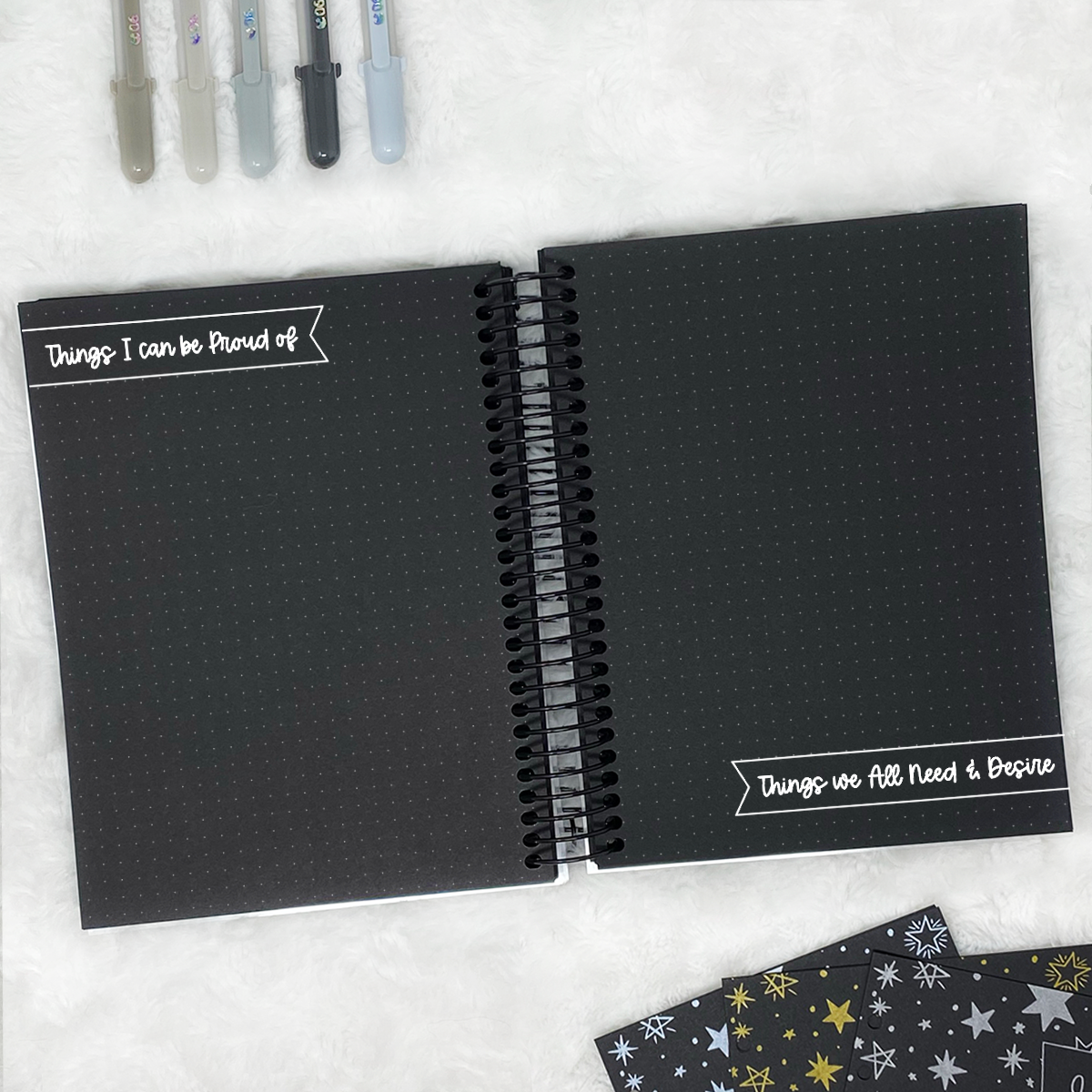 Beautiful paper quality and easy prompts to keep up with