Regular price
$0.00 USD
Sale price
$9.00 USD
Unit price
per
Sale
Sold out
Details
Planner Fairy and Lights Planner Action teamed up to release an insert that puts the spotlight on mental health
Keep your mental health in check with:

Five weeks of mental health tracking that includes a weekly review
Pep talk prompts
Anxiety affirmations
Coloring + Notes pages

Lively fairy and floral themed colorable designs
Pairs well with our Spoonie Series
Page Breakdown
44 pages total including cover
1 Month of planning across two pages (2 pages)
5 Weeks of planning across five pages (25 pages)
Colorable designs (9 pages)
Anxiety affirmations (2 pages)
Notes (4 pages)
Product Specs

Lights Planner Action laser prints all designs using a high quality 32lb (120gsm) paper . Our paper is ultra smooth letting your pen glide across it like Kristi Yamaguchi on ice. Sheets are a bright white tone for high print contrast.

Please Note:

This listing is for physical, printed inserts. Inserts come blank with no accessories or decorations.

Travelers notebook style insert are staple bound at the center. If you prefer notebooks without binding, please leave a note at checkout.

Ring inserts are hole punched to fit your Ring Planner. If you prefer inserts without punches, please leave a note at checkout.

HP style insert DO NOT come punched for discs. You will need to punch them yourself.

All inserts are cut, punched and bound by hand with love. This means binding and holes may not align exactly from one insert to the next. You will not notice such small variance once inserts are placed your planner.
Size Guide
Production & Shipping

Lights Planner Action makes 100% of our products to order, in house from the LPA headquarters in Worcester, MA. As a small business with just one part time employee, we work hard every day to ensure that you get exactly what you ordered, as quick as possible.

Because each planner is made by hand, orders typically ship after 10-20 business days. Once shipped, your products should arrive within 1 to 3 days if ordered in the U.S., depending on the speed of shipping you chose at checkout.

You will receive a shipping confirmation email after your order ships. These processing and shipping times are our best estimate of when your order will ship & can vary based on the season and demand. Our most accurate estimated production time is always listed at the top of our website.
View full details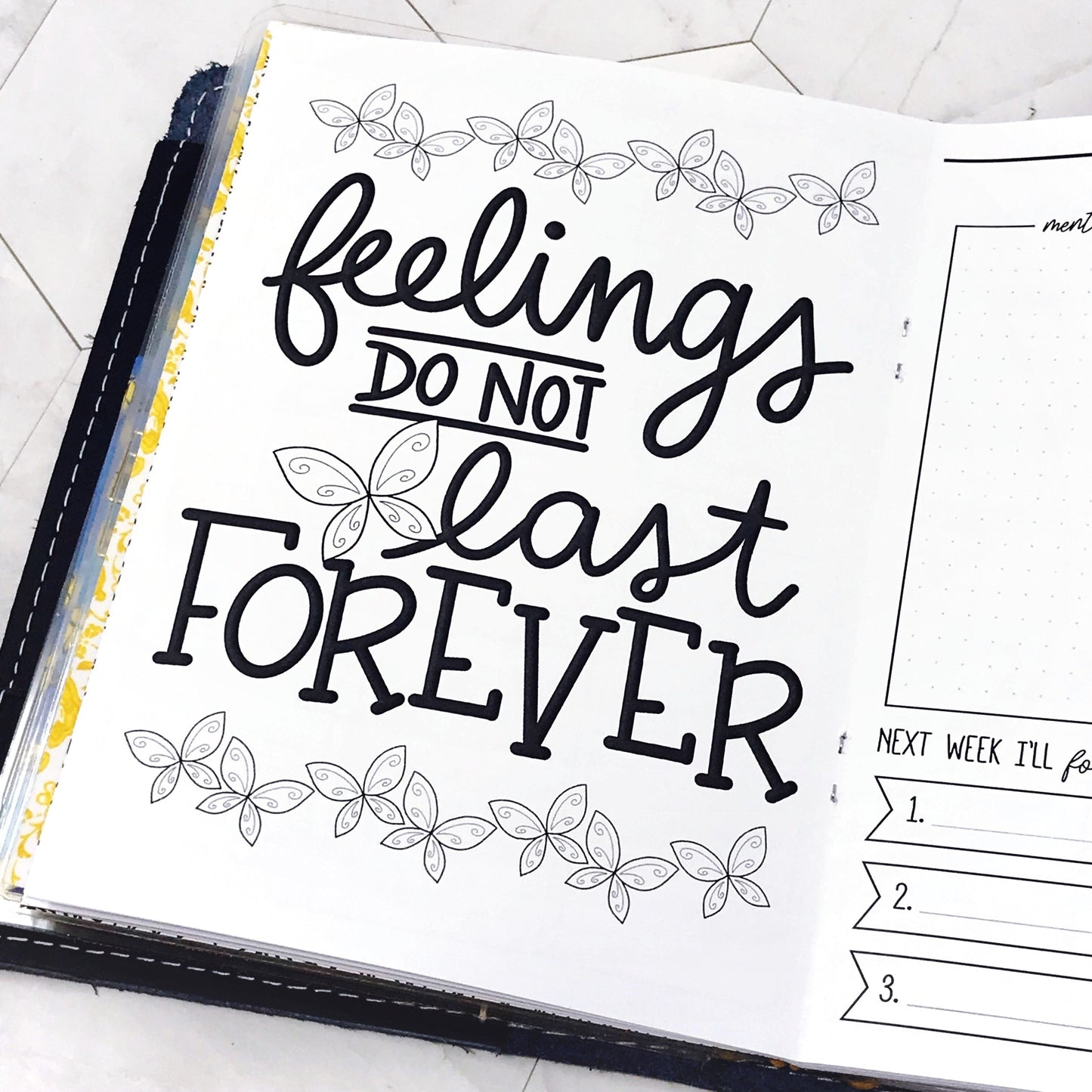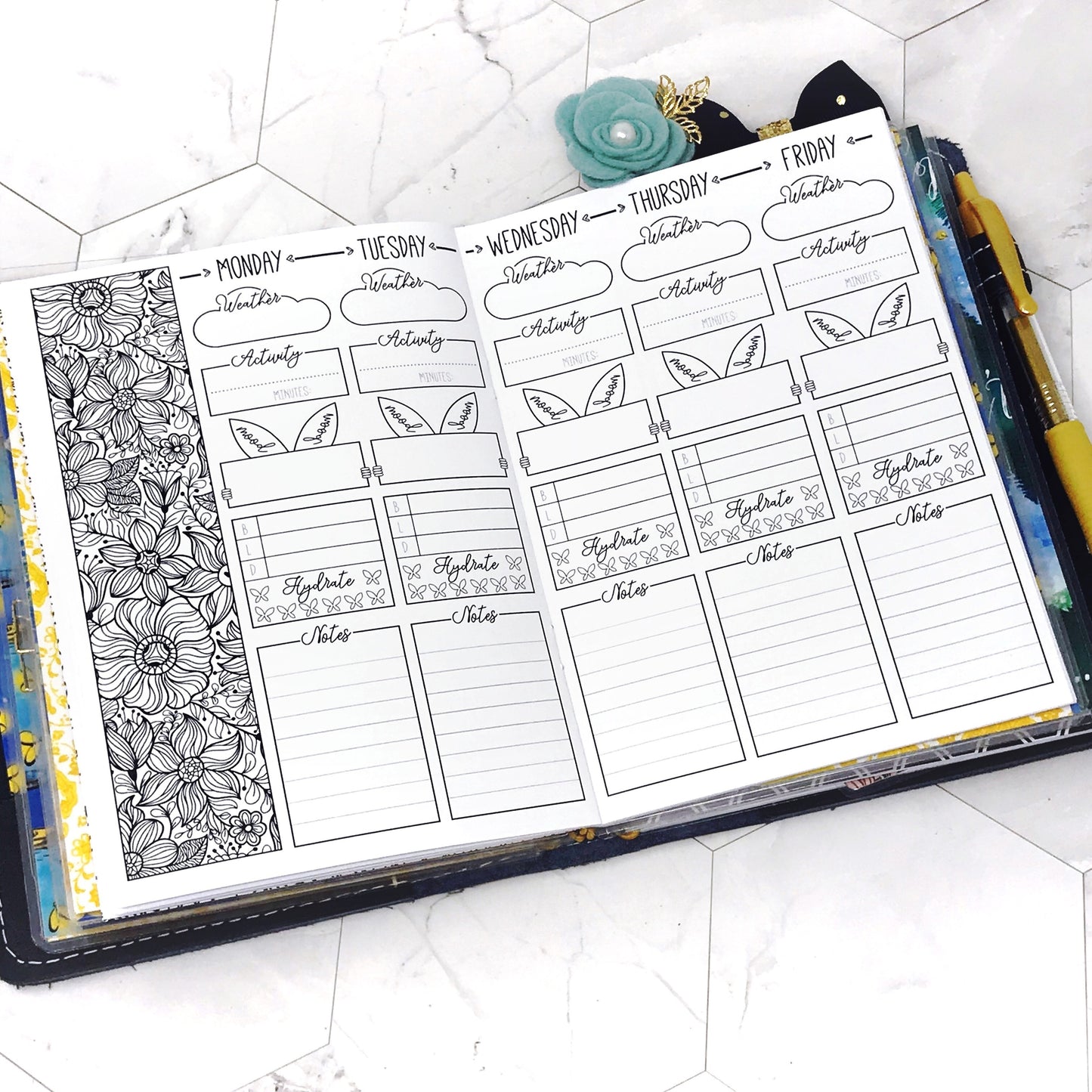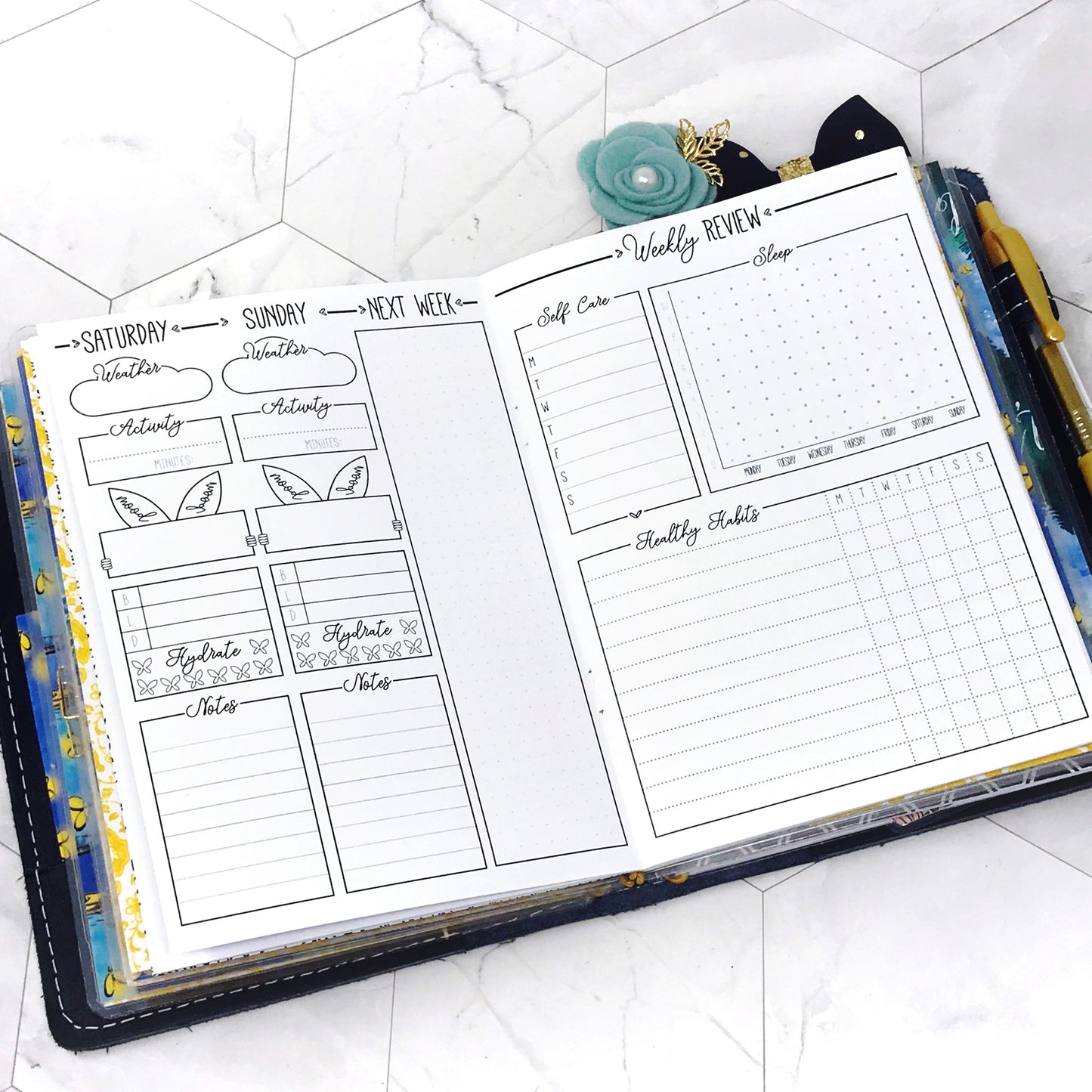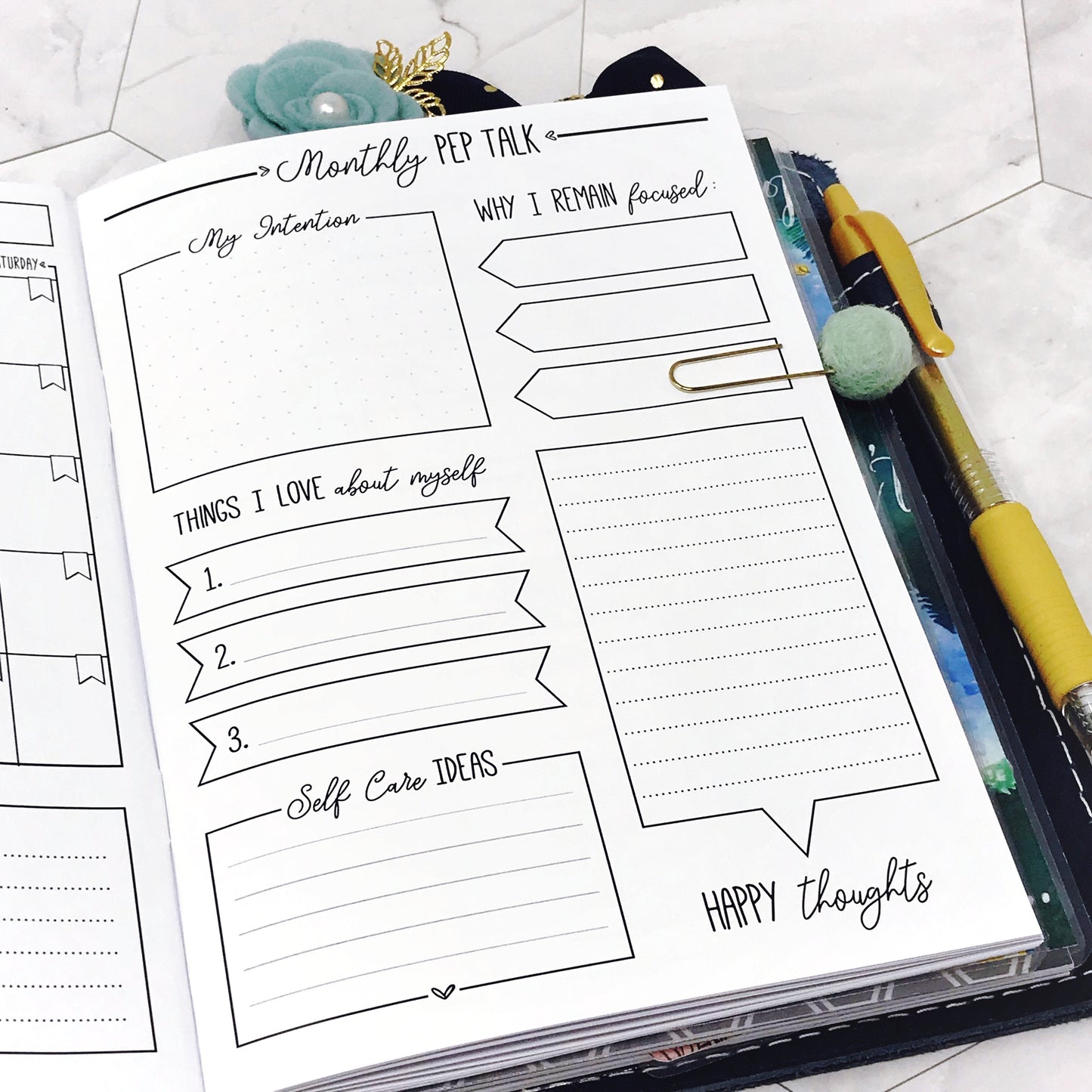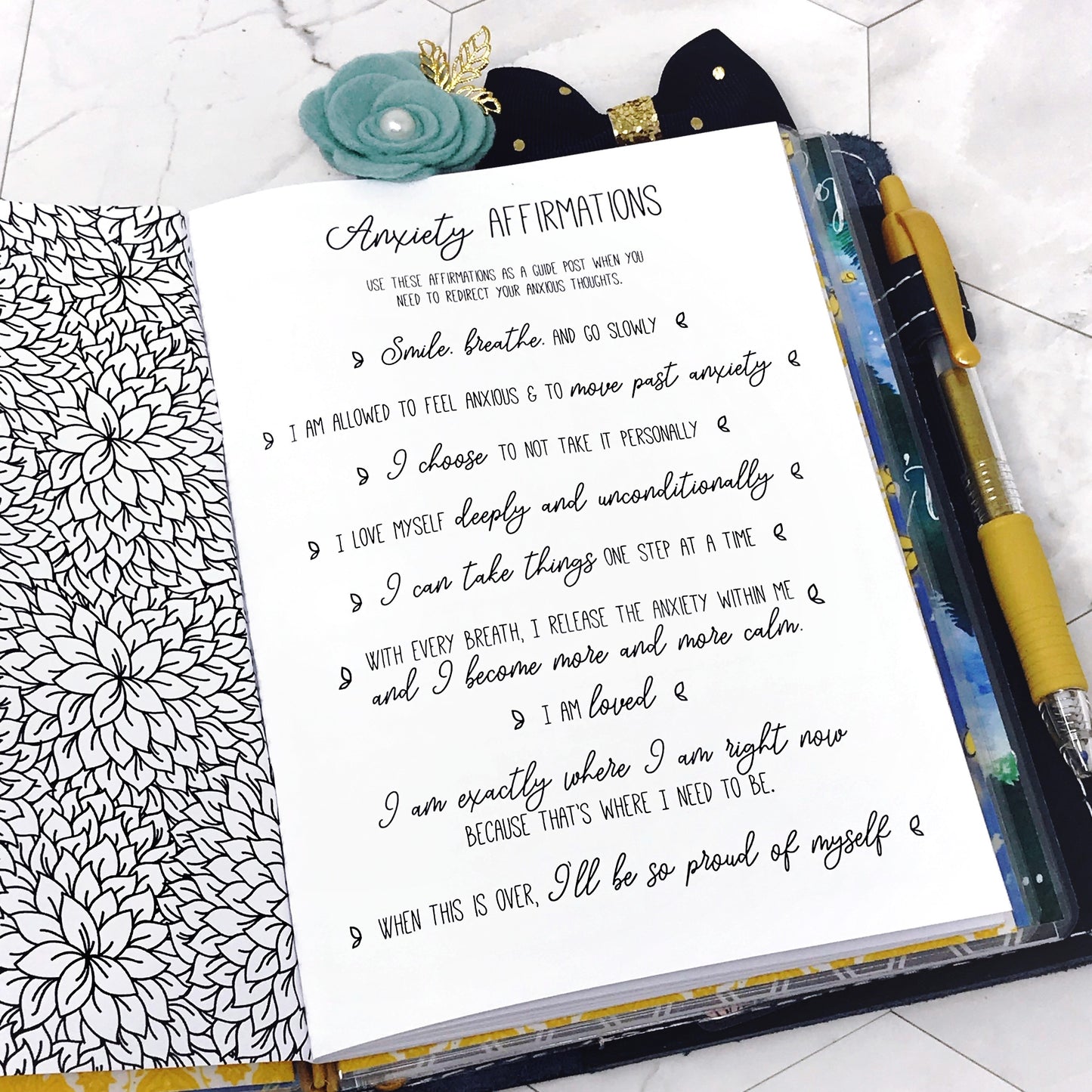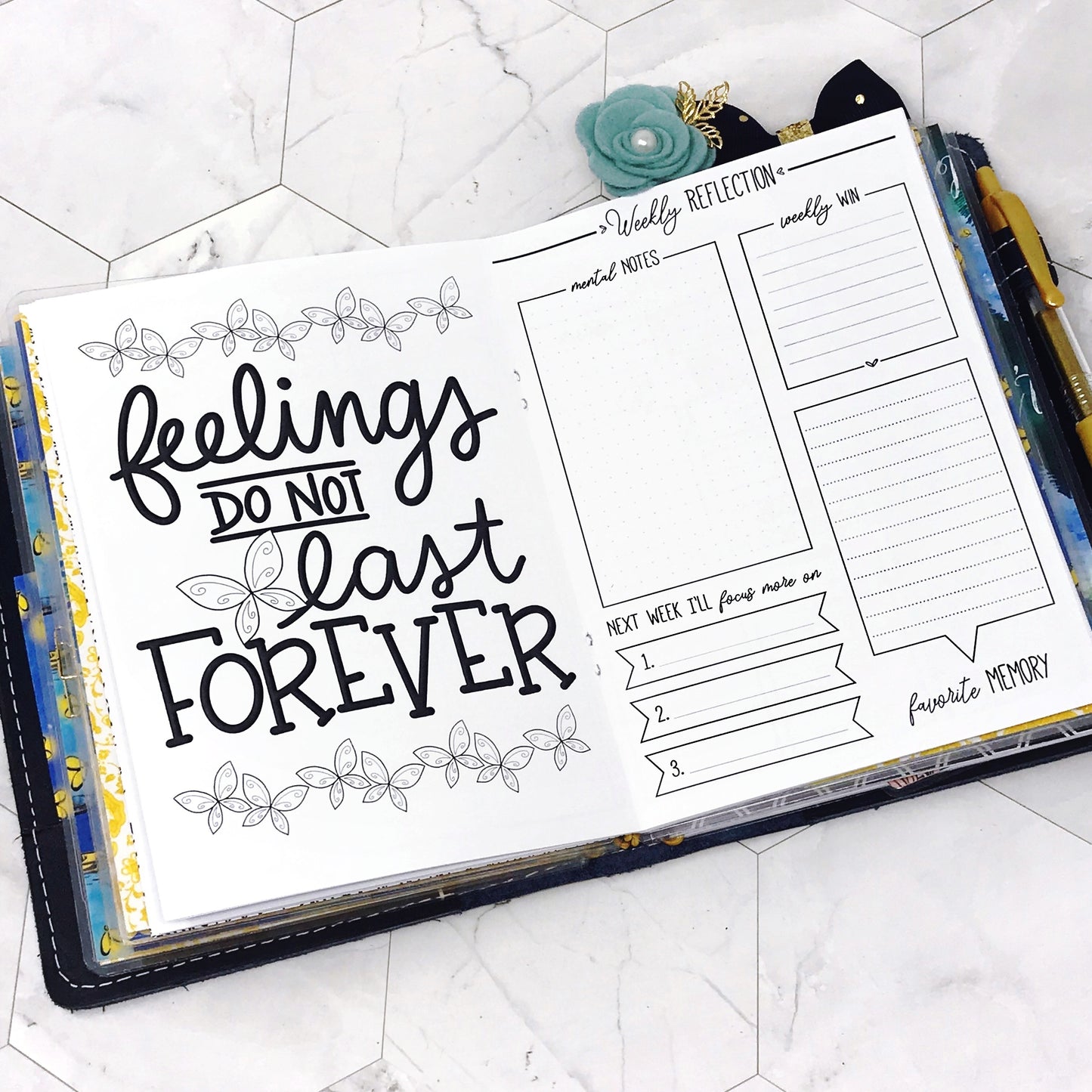 Very well made inserts. They have super cute designs & doodles. I love the quality paper, feels soft & pens/markers write smooth. Lots of thought went into these inserts & it shows.
Most important in my lineup
This insert is my number one, most important insert in my journaling practice. I journal daily and this series of prompts could easily replace any other journal need. It helps track health in general. It keeps me motivated to move, drink water, and keep me on track with my personal goals with the habit trackers at the end of each week. I love this so much. If you are working on gathering information and tracking how different life habits affect your mental and physical health.
For when you need a mental health restart
I used this insert after a year of trudging along, it really opened my eyes to some of the thought patterns I'd been stuck in and reminded me to think more holistically about my health. The coloring pages are cute too.