Regular price
Sale price
$30.00 USD
Unit price
per
Sale
Sold out
Details:
Want your inserts coil bound? No problemo! You can order all of your favorite Lights Planner Action inserts to be bound on a premium coil with a custom cover to boot! Any size, any insert!
Your coil binding dreams have officially come true.
How does it work?
Add your inserts to your cart! Pick 3-9 inserts you want in Pocket Ring, A6 Ring, Personal Ring, Personal Wide Ring, B6 Ring, A5 Ring, HP Mini or HP Classic Size. Please note, all inserts must all be the same size!
Choose your coil size. Hint: this should be the same size as the inserts already in your cart!
Customize your planner! Customize the cover of your choice, note what order you'd like your inserts to be placed in, and choose your coil preference.
Add to cart!
Please note:
This listing is for the binding upgrade only. You must also purchase the inserts you want coil bound, at the same time.
Coil size is determined based on how many inserts you are threading onto your coil:
XS coil = 3 inserts  |   S coil = 4-5 inserts   |   M coil = 6-7 inserts  |   L coil = 8-9 inserts
Product Specs

Lights Planner Action laser prints all designs using a high quality 32lb (120gsm) paper . Our paper is ultra smooth letting your pen glide across it like Kristi Yamaguchi on ice. Sheets are a bright white tone for high print contrast.

Please Note:

This listing is for physical, printed coil bound planner. It is predesigned and not customizable. If you would like to create your own custom coil planner, check out my Custom Coil Upgrade page!

If you would like to purchase this planner unpunched or punched for rings, please leave a note at checkout.

Coils are constructed of nylon coated steel & aluminum, making them sturdier, stronger and heavier than plastic coils. Covers are protected with a crystal-clear photo quality 10mm laminate cover.

All planners are cut, punched and bound by hand with love. This means binding and holes may not align exactly from one page to the next. You will not notice such small variance once pages are placed on your coil.
Size Guide
Production & Shipping

Lights Planner Action makes 100% of our products to order, in house from the LPA headquarters in Worcester, MA. As a small business with just one part time employee, we work hard every day to ensure that you get exactly what you ordered, as quick as possible.

Because each planner is made by hand, orders typically ship after 10-20 business days. Once shipped, your products should arrive within 1 to 3 days if ordered in the U.S., depending on the speed of shipping you chose at checkout.

You will receive a shipping confirmation email after your order ships. These processing and shipping times are our best estimate of when your order will ship & can vary based on the season and demand. Our most accurate estimated production time is always listed at the top of our website.
View full details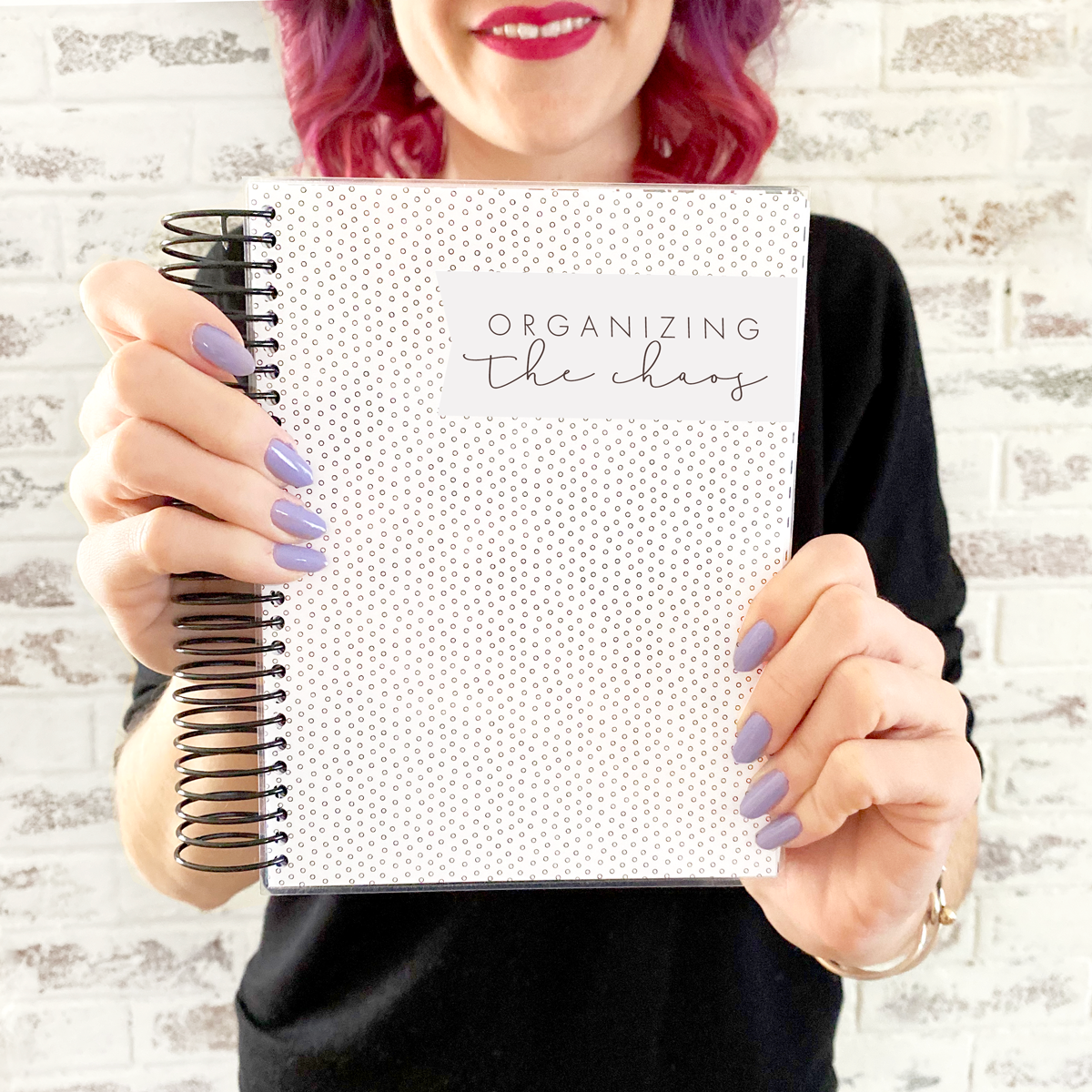 Love that I can put together the exact planner that works for me and have it coiled by LPA.
Love the ability to put together my own coil pages - Bess makes sure that there's plenty of coil in case I mess up cutting or bending the ends
Helpful way to keep pages together
This is a great option if you want a fully put together notebook/planner. I love the added cover and customization this offers.
In love!
I love the option of coil upgrade! I was able to make my work planner exactly how I wanted it. It was super easy to trim the coil, I even miss counted and it was no big deal to take off re arrange and re assemble!
Love this customization option!
Thank you for having this option! Being able to choose how the inserts are assembled allows so much freedom in building the right planner/notebook for me!