Regular price
Sale price
$12.00 USD
Unit price
per
Sale
Sold out
Details
Undated daily journal
Each page allows for reflection upon what you're proud of, grateful for and working on
An open-ended graph column provides room for drawing or writing
Pairs well with our

 

Weekly Mental Health Journal
Proud of... Growing up we are constantly showered with words of praise and affirmation as we meet various milestones, learn new skills and go to school. But as you age into adulthood there are very few opportunities for someone to tell you they're proud of you.
Grateful for... Life is full of darkness, and sometimes it can feel like that's all that is there. Taking time to acknowledge some of the good things in life can shift your mindset, even if its just for a moment.
Dear Me... Try to imagine a good friend coming to you with all of the same problems that you have. What would you say to that friend to comfort them? Do you have any advice to share or is now a time to fully acknowledge their feelings? Write those things down for yourself.
Working on... Inevitably, after all the other prompts are filled in, there will be something that stands out as needing your focus and attention. Call this area out as something you'd like to work on and your brain will begin to find opportunities for you to practice. 
Be sure to watch the full video flip through of the coil planner this design came from to see how it could benefit your life!
Page Breakdown
40 pages total including cover
38 days of journaling
Product Specs

Lights Planner Action laser prints all blackout designs using NEW excellent quality, 90 gsm (roughly 24lb) black paper. Our new blackout paper dries faster and features a nice, smooth surface with a slight drag as you run your pen across it. It makes for a wonderful feel when used with any white or light color inked pen.

Please Note:

This listing is for physical, printed inserts. Inserts come blank with no accessories or decorations.
Travelers notebook style insert are staple bound at the center. If you prefer notebooks without binding, please leave a note at checkout.
Ring inserts are hole punched to fit your Ring Planner. If you prefer inserts without punches, please leave a note at checkout.
HP style insert DO NOT come punched for discs. You will need to punch them yourself.
All inserts are cut, punched and bound by hand with love. This means binding and holes may not align exactly from one insert to the next. You will not notice such small variance once inserts are placed your planner.
Size Guide
Production & Shipping

Lights Planner Action makes 100% of our products to order, in house from the LPA headquarters in Worcester, MA. As a small business with just one part time employee, we work hard every day to ensure that you get exactly what you ordered, as quick as possible.

Because each planner is made by hand, orders typically ship after 10-20 business days. Once shipped, your products should arrive within 1 to 3 days if ordered in the U.S., depending on the speed of shipping you chose at checkout.

You will receive a shipping confirmation email after your order ships. These processing and shipping times are our best estimate of when your order will ship & can vary based on the season and demand. Our most accurate estimated production time is always listed at the top of our website.
View full details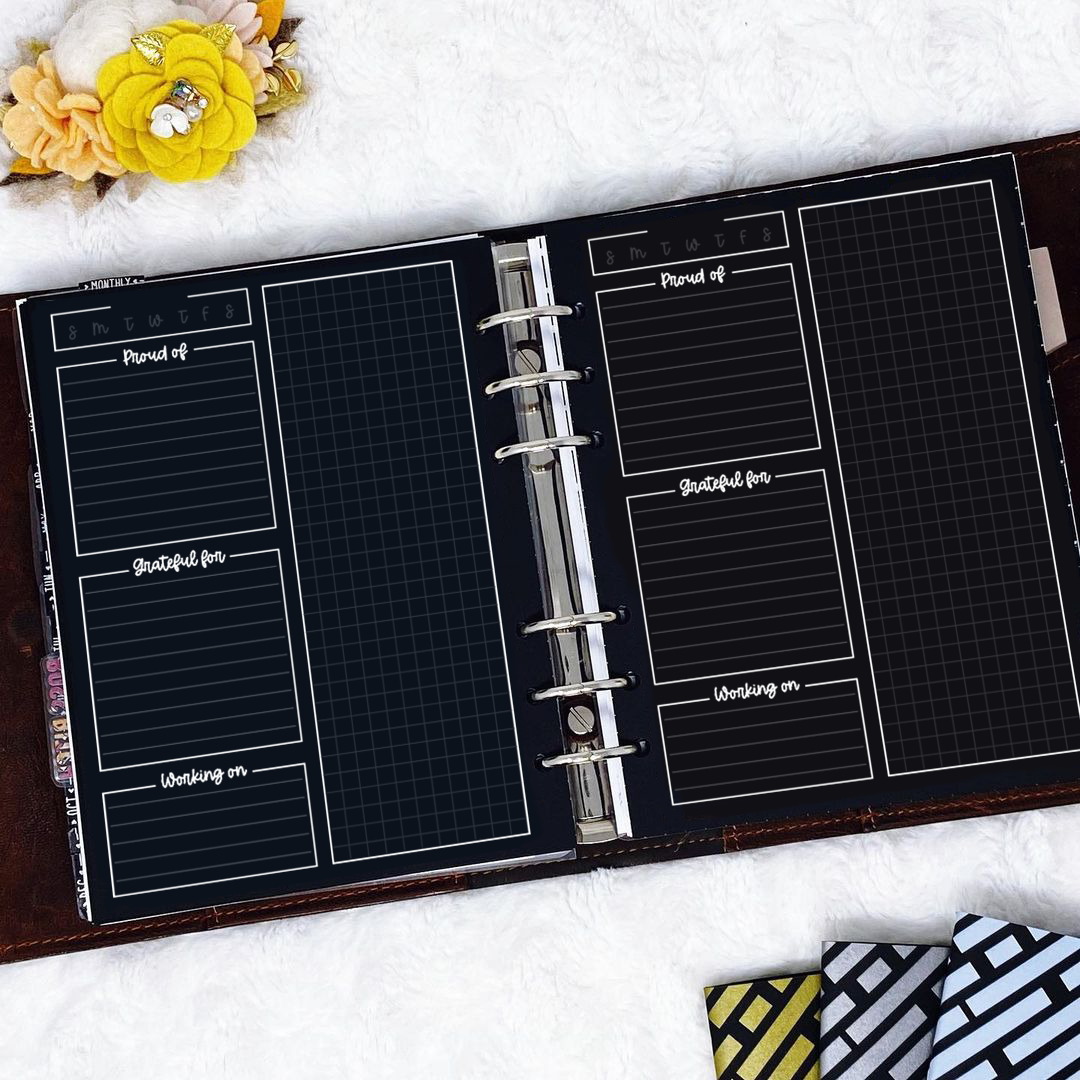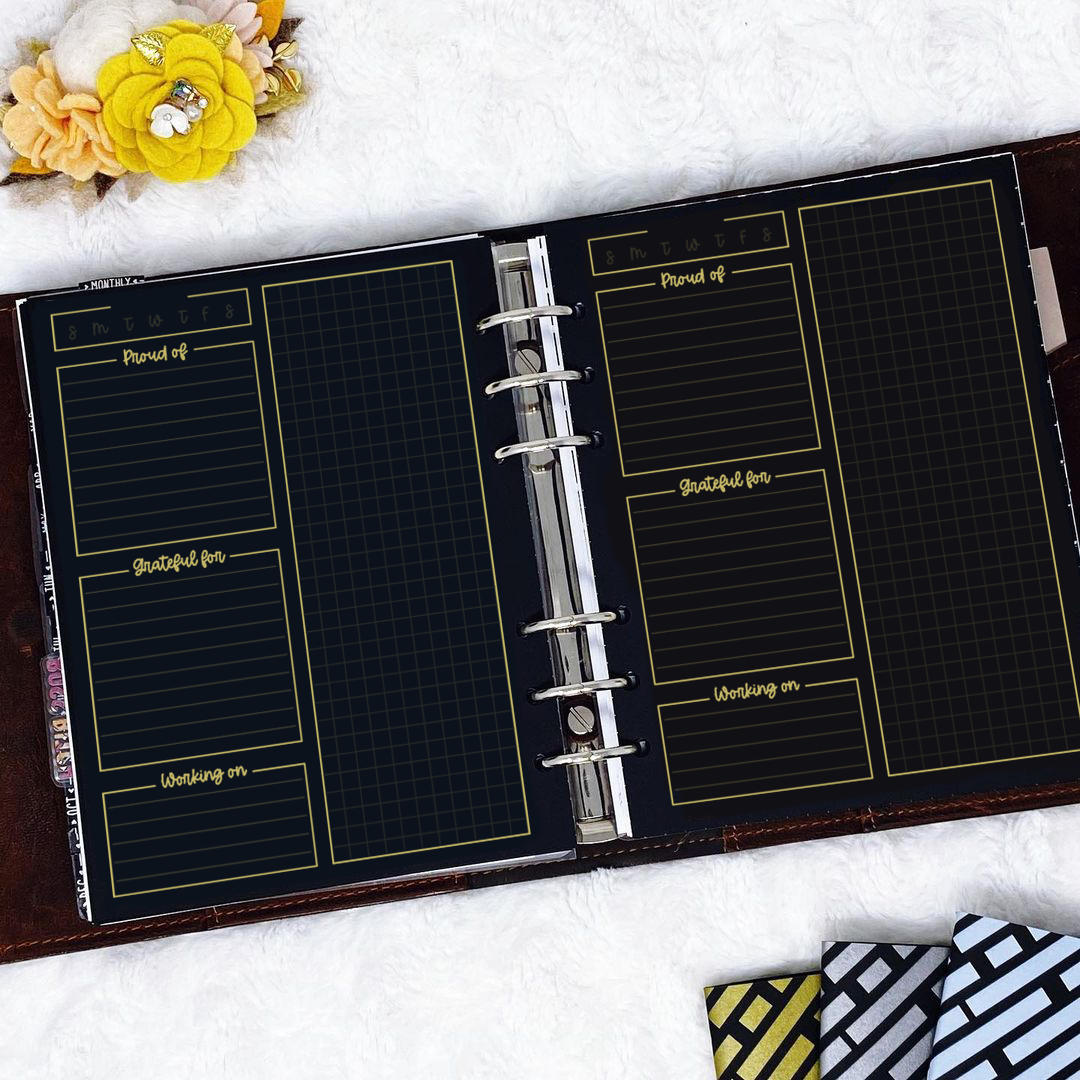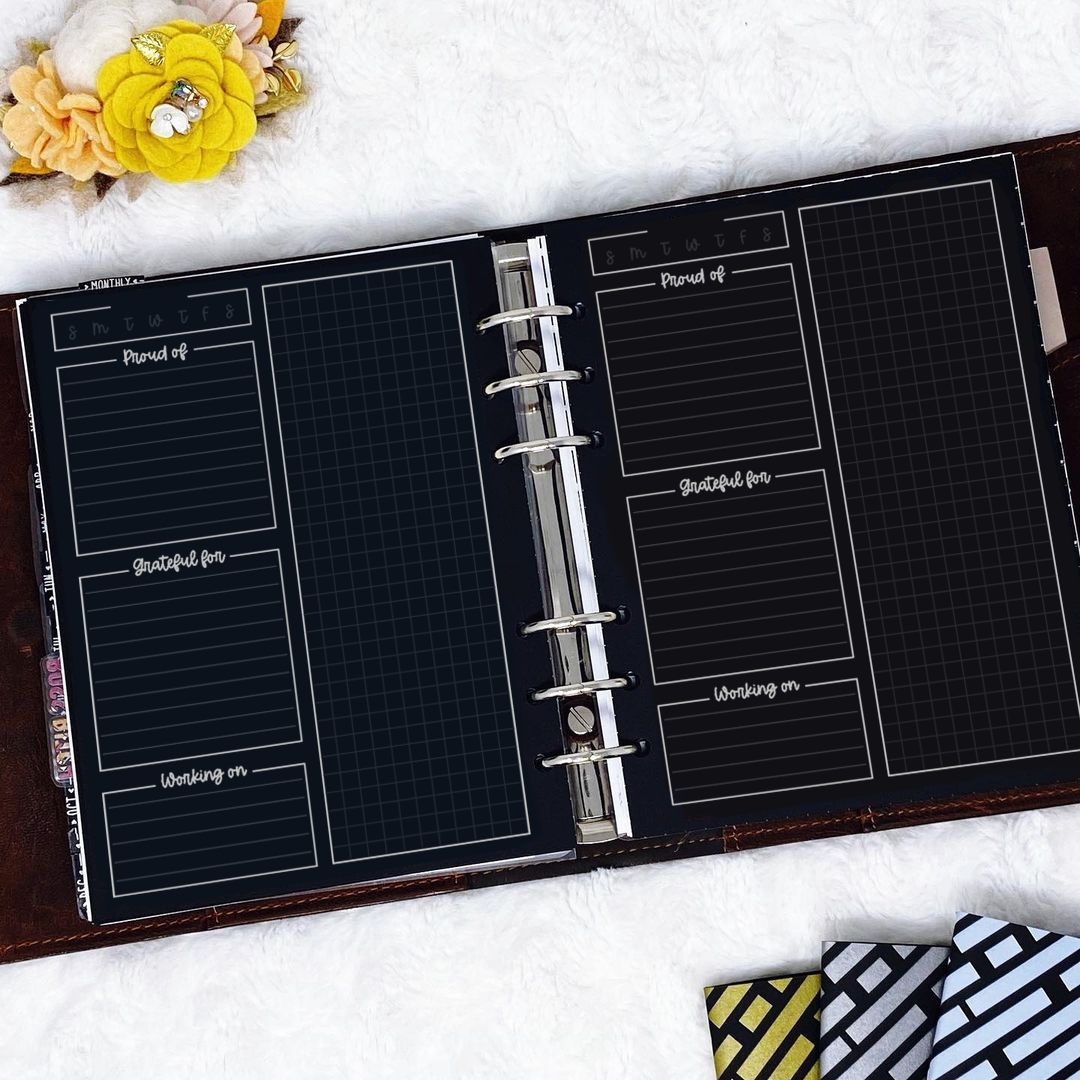 Helped me so much!
I love this journal design by Bess. The questions really give me a space to get things out of my head, but also focus on what really matters. I love this blackout paper, it makes journaling fun with metallic, bright colored, and white gel pens.